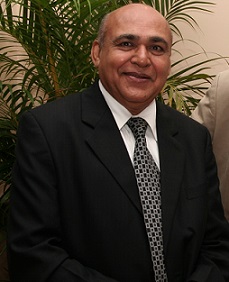 Set up in 1980 by Dr. J.V. Parekh, Parekh Technical Consultancy Services is one of the pioneers and a top notch Dairy and Food Consultancy service that offers end to end innovative solutions in India and across the globe. The advisory services span over the broad spectrum of dairy and food industry and cover every technical aspect right from designing, strategic planning and implementation, industry best practices, process flow, nutrition, dairy and food analysis, marketing of the dairy products, legal framework, codex standards, quality control, ISO 22000 certification and more!
A true visionary and dairy expert, Dr. Parekh achieved his Ph.D (Dairy& Food) from National Dairy Research Institute, Karnal, India and further accomplished Post Doctorate from Dairy Research Laboratory CSIRO, Melbourne, Australia.
Dr. Parekh brings with him over 3 decades of rich experience and has had the privilege of working jointly with the CSIRO Dairy Research Laboratory and Gilbert Chandler Institute of Dairy Technology in Association with Australian dairy companies like Unigate Ltd., Peterville Ltd. and Cadbury Ltd. on technical and commercial aspects of Dairy and Food Products such as butter, butter oil, modification of milk fat, ice cream, yogurt, flavored milk, cheese, chocolate, butter spread, butter powder, nutritional foods, beverages and more!
Dr. Parekh has also been instrumental to the success of several Joint Ventures, dairies and engineering companies in Europe through his par excellent consulting services. He has also worked with Indian dairy giant Amul, during 1971-1972.
Be it a turnkey project or technical consulting on a small aspect of dairy and food processing, PTCS does its best to ensure enhanced productivity and increased profitability for our clients.
For PTCS, no situation is too complex or too small to handle…Get more out of your dairy business, come to PTCS!
Dr. Parekh is also the Editor in Chief for Dairy Times, a Bi-monthly News Paper!